Hiiii friends!
Had a little getaway with J last week. Spur of the moment and late for my birthday, we decided to rent a car and drive up the coast to a little town called San Luis Obispo. It's an hour and a half away from Santa Barbara and three hours from L.A.
Just far enough!
If you followed along on snap (@hundredblog) you saw that It was insanely gorgeous, remote, mountainous, green, lush, and right on the BEACH.
Such a good quiet place to escape for just enough time. If you live in Cali, definitely do a weekend here!
Justin and I haven't traveled together just us in a while and it's so fun to have your bud there with you to do things. I can drag him on as many hikes as possible, ha. I'll keep it super short and share some photos and things to do, but hoping you had a lovely weekend too!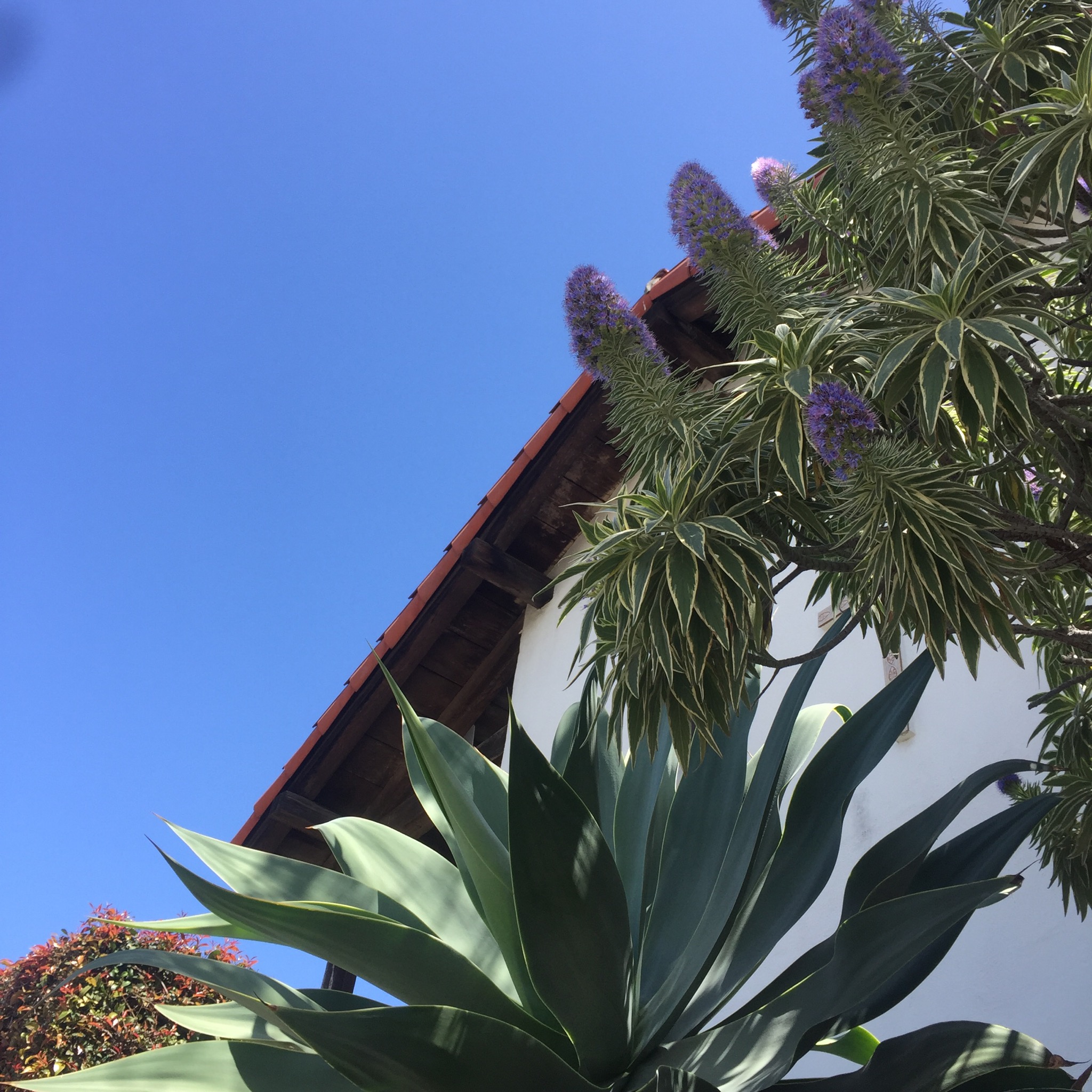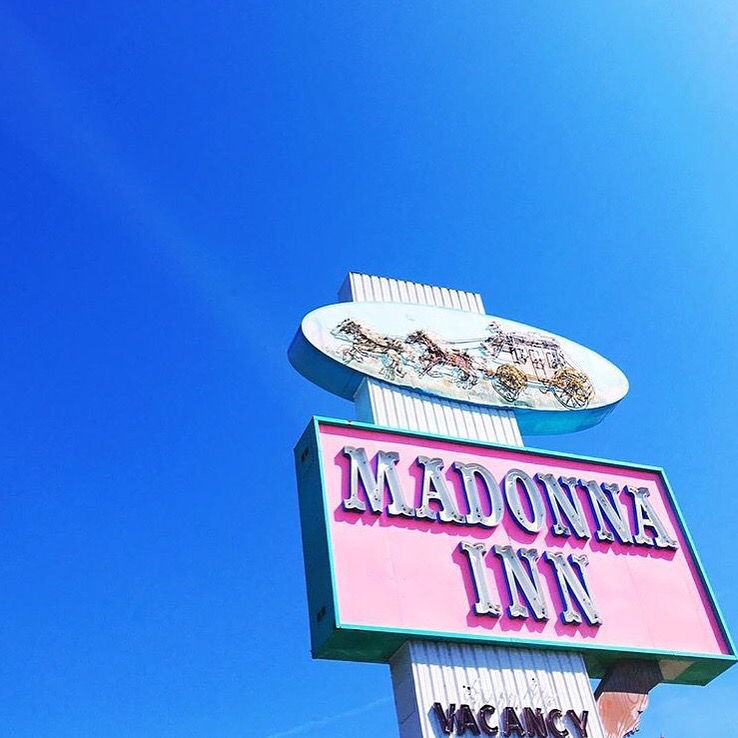 Things to do:
Pismo Beach: The beach here is SO quaint, and it's amazing because the background is all mountains. Truly breathtaking.
Bubble Gum Alley: Gross, actually. It's like tons of peoples gum built up over the years. I'm serious - LOL But it's a must see in the area.
Mission San Luis Obispo: Gorgeous religious site, that won't take more than 30 minutes to see.
Farmers Market (especially on Thursdays!): Such good food, and really good local vibe.
Bishop's Peak: Easy hike, about 5 miles up and down. Great views of the area.
Thrifting: Really good shopping and thrifting here. Take your time and really explore it!
Places to stay:
Weirdly there are not a lot of cute hotels in the area, so let me know if you need an airbnb spot, and I got you covered! Otherwise, The Madonna Inn is super famous and each room is completely different than the other. Everything is almost all PINK and it's a crazy unique place to stay.
Places to eat:
Big Sky Cafe: Breakfast and lunch spot with something to please everyone.
Luna Red: Tapas style place, good for drinks too.
Bliss Cafe: Vegan food, and I love it!
Granada Hotel: We had a really nice dinner here, good wine and great service.
Seeds: Juice and health food place, that's really good.
Scout Coffee: The best coffee spot in the area, super cute and great for pictures, I LOVED the decor.
Shop my look in this post:
Keeping it short and sweet today. Have such good posts this week, so this one is just an update! Going to Austin next weekend for a bachelorette, any suggestions of thangs to do? Would love your input!
You da best,
xoxo
Krista