Hello my grateful people! How are you feeling after the holidays? I hope you had a good one with friends and family. I'm in Siesta Key right now, and spending it with family and my friend Gemma who is in town as well.
Thanksgiving is interesting for a vegan, I mean you really can't eat much. I mean no one sees me and is worried about my next meal but, it's just a conversation topic. So I'm always prepared to discuss!
Also, in California you can't like count on bundling up to hide any holiday lbs you put on, its sort of depressing. Gone are the Chicago winters when I could say my extra 'layers' were just extra clothes and hide away in my blanket/parka coat.
Le sigh.
But in an effort to avoid the amazing and beautiful holiday weight from being out of routine, being with family and being around mass amounts of food, I'm making my best efforts to:
Go on WALKS. Such a good way to catch up with family and friends, free and makes such a difference to how you feel. Beach walks are also the best, and I've really valued the time to catch up with my sister and dad
Bring my own shit. I'm bringing my own food to the Thanksgiving dinner, so that I can enjoy something that isn't old gravy or cranberry sauce. I'll bring a quinoa salad from Whole Foods, which is filling has protein and fiber. I know this sounds obnoxious like, 'Live a little you loser!' but I don't eat well just because of vanity reasons. I feel good and I'm happy when I do it.
Make sure to wear actual clothes. This is the truth, that when I'm with family I tend to wear the most stretchy or loose article of clothing possible, and I think it makes a difference to how much you eat if you're straight up in a big ass sweatshirt all day. Wearing real clothes makes you feel more accountable.
Try to drink more tea. I have never LOVED tea, it's just boring. Period. But I have bought good flavors of it, and am trying it after meals with almond milk as my 'sweet' to help curb sugar cravings, etc. I really like Yogi Tea Chai Roobios, it's sweet and cinnamon flavored.
My family is randomly really into fitness, so we've been staying up there, and I can do quick workouts in our house here in Florida or on the beach outside. Grandpa at Thanksgiving saw my guide and was like, "WHAT'S A BOMBSHELL BODY?" LOL.
Where we live in Siesta Key is in Florida, on the Gulf side and is so gorgeous. It's weird because I live a block from the beach in California, and go about once a week, but it's just not as clean and the sand as white as here in Siesta Key. It's truly one of the most gorgeous beaches I have ever been to, even in Portugal, Dominican Republic, Jamaica, Saint Johns, Saint Thomas, Puerto Rico..... We'll maybe at the same level as some, but for being in Florida it's a legitimately beautiful beach.
Things to do:
Go to the beach, Siesta Key or other in the area - The beaches below are my personal favorites.
Casey Key - A long strip near the coast, where you can enjoy a low key beach. It's where the rich and famous of Florida (LOL) live besides Mimai.
Boca Grande Beach - This beach is a local favorite, with lots of little shops and fun areas near it.
Honeymoon Island - I love this place. You can take your dogs if you have them, and it's super shallow so you can go out pretty far before hitting the deep waters.
Point of Rocks - Another local favorite, a quick and easy must see.
Paddleboarding/Kayaking - You can rent this stuff at most beaches, and it's a good way to get a workout in and see the ocean. The water is clear enough!
Myakka River State Park - You can do an airboat tour here to see Alligators, or go hiking. It's a gorgeous swampy park to explore.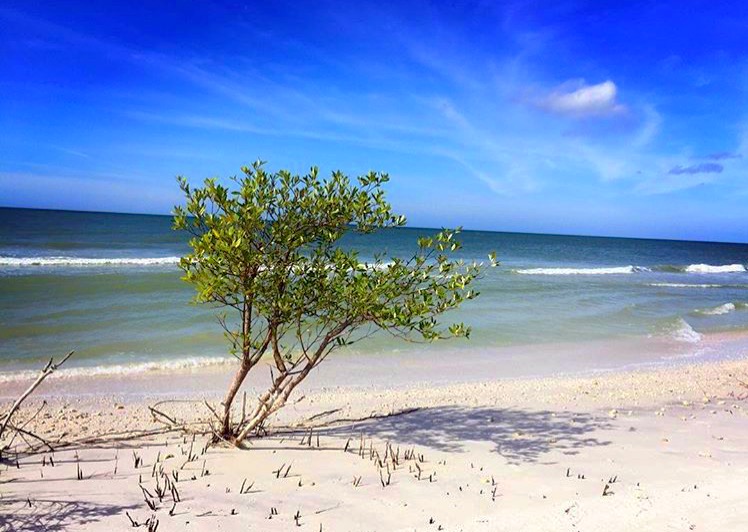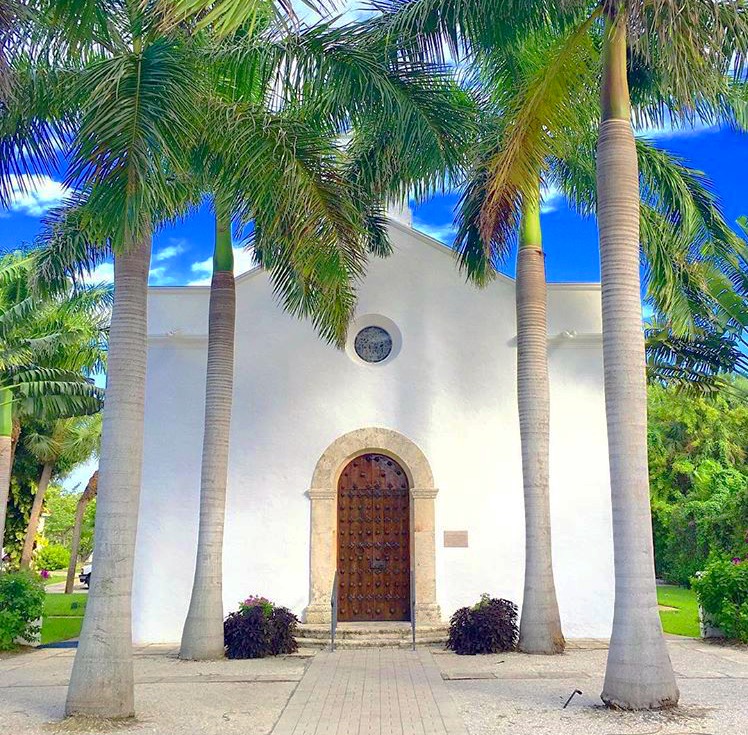 Places to stay:
Ritz-Carlton Sarasota - In Florida the Ritz isn't so expensive, around $250 a night and it's surely the best in the area, most other options are 2-3 stars.
Airbnb - My favorite choice of course. You can get good vacation rentals for cheap, and it's going to be the nicest in the area. It's a business around here so you'll definitely find something good.
Hyatt Siesta Key Beach condos - These are good for groups, as the spaces are really big. It's also centrally located
Places to eat:
You guys need to know that Florida is the land of chain restaurants, LOL so food is not amazing, but there are cute local spots that are good.
Sun Garden Cafe - My favorite for brunch. Good healthy options.
Richards Farm - Farm to table in Casey Key
Evergreen - Another delicious vegetarian spot that will please anybody in your party
Veg & Grill - BEST VEGAN MEAL EVER. Salads are HUGE, and everything is so healthy and bomb. It's not the best 'ambience but I dgaf it was so good.
Siesta Key is a nice place for a low key and affordable vacation, to do the beach and truly just 'hang out'.
Also, isn't it so nice how much more you like your family as you get older? I seriously realize how cool they are, and how much I value their time and presence when I'm with them. There is nothing more comfortable than the feeling of being with your family. Chill to the MAX.
Of course, you have to remember how very grateful you are for all we are given. On a daily basis, I make sure to maintain my grateful journal, and think of 5 reasons (unique to the day) to be grateful. But I love that Thanksgiving is a big reason to tell people how thankful you are for them, and as a collective all pause to say 'thanks' for all that we have.
For one, I am grateful for this blog for providing me an outlet for creativity and positivity. Also for anyone who reads and the people I interact with through the process.
I think a full 'grateful' post is in order, but would love to hear what you're grateful for? Anything you're giving particular thanks for this year? I'd love to hear it :)
Happy Holidays!
With love,
Krista
xo
Ray-Ban Sunglasses here:
Ray-Ban ORB3447 001 Round Sunglasses,Gold Frame/Green Lens,50 mm